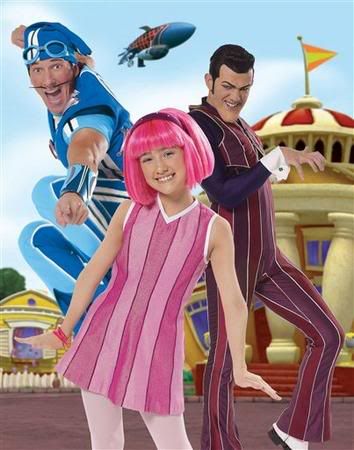 Being the least busy and least disagreeable person I know, I enjoyed a new episode of Lazy Town last night. Does this make me a loser? I know, I know...it's all that darn Jonny Rotten.
I've been trying to make myself useful. I have nowhere to go and nothing to do. This is why I've been so bad at keeping up on the blog. I have nothing to write about. I made cookies last night. And today I finished some art. I have no digital camera so there is no way to prove any of this.
The Switchfoot concert was sort of the top for me. It's one of those things that's kinda lasting a little bit.